TRAINING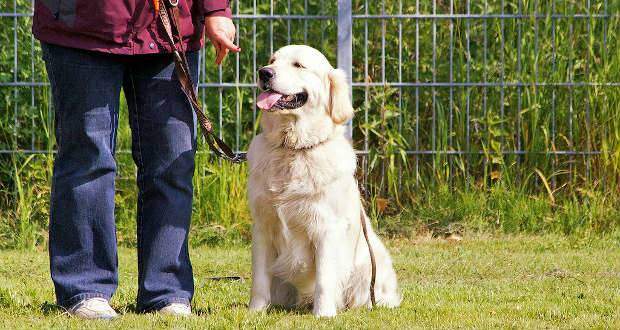 Need help and advice on how to train your Golden Retriever?
This section of Totally Goldens contains all the articles written on how to train your golden pooch and aims to become the ultimate resource on the web for such information. You can also find many " best golden retriever training books" around but our goal is to keep you updated with best training tips.
From crate training, to toilet, potty or house training. From basic golden retriever training tips on raising an obedient dog to a discussion about different training methods and techniques, you will find all about golden retriever training here.
Recommended Comprehensive Training Course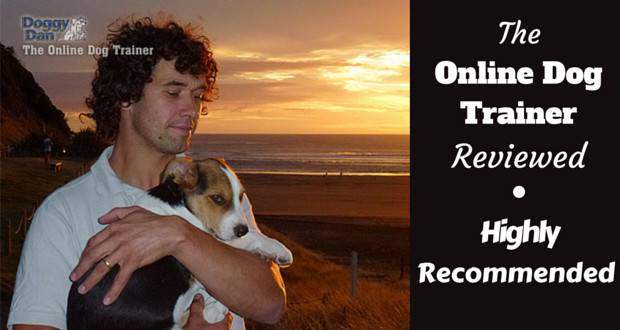 Dogg Dans The Online Dog Trainer is a very popular, positive, force free, comprehensive, effective and great value course.
With it, you can learn to train your Golden, solve common behavior problems and join a community of dog owners traveling the same journey.
We are very happy to recommend this course, and you can find out why here:
Introductory Training Articles
Before training your Golden Retriever puppy or an adult dog, it's good to know a little theory, to know the 'why', 'what for', and 'how' before getting into some actual work.
For an interesting look at why regular training is so important for your Golden Retriever, and the benefits it offers to both you and your dog while raising golden retriever, please read:
Many people wonder when the time is right to start teaching their puppy basic commands and obedient behavior. Is there such a thing as too young? Should you wait a few weeks or months? To answer I've written the following article:
If you're looking to learn a little about dog training methods, how they work, why they work, and why we train the way we do, I've written the following article:
Golden Retriever Obedience Training
A well behaved dog is a joy to be around and is welcomed by all in far more places than a dog who is out of control. But a dog can never learn how to behave properly without guidance from their owner.
This means teaching your Golden Retriever just a few basic commands that if they reliably follow, allows you to provide this guidance, to steer them through life safely, keeping them from ever being a nuisance or a danger to themselves or others.
The following articles discuss the basics of obedience training a golden retriever before taking you step by step through effective techniques to achieve a happy and obedient dog. Here are some training tips.
Golden Retriever Puppy Training
One of the very first things we have to do is train our puppy their name. If we can't get their attention, we can't ask them to do anything else.
We also need to train our golden retriever puppy slowly to wearing a leash and collar, so they are happy to wear them as soon as possible. We will provide you some ideas on how to toilet train a golden retriever puppy.
Learn how to do this in the following articles:
Golden Retriever Crate Training
Training a Golden Retriever puppy as well as an adult dog to love using a crate is one of the best and most beneficial things you can do for both you and your dog.
With this in mind, I've written the following articles to detail why it's so important and take you step by step from the absolute beginner to a successfully crate trained dog.
Golden Retriever House Training
House training is the process of teaching your dog appropriate toilet habits, whether that be outside of your home (most likely) or a particular spot inside your home that you've chosen.
These next articles will teach you everything you need to know to have your dog pottying only where you want them to in no time at all.  Starting with introductory information, leading onto a complete step-by-step 'how-to' train your golden retriever articles archive.
See What You Can Achieve By Just 10 Weeks Of Age!
The following video is a great example of what can be achieved with your puppy by just 10 weeks of age! You will see the difference between a trained golden retriever puppy with a new one.
I'm showing this as an example of how intelligent and keen they are to learn and follow our guidance.
This Golden Retriever puppy will have been trained these skills in just a few short training sessions per day over the course of a couple of weeks.
Useful Resources
For further information on general dog care and training, please see the following very high quality, useful websites:
Golden Retriever Training Archive
Listed in date order, most recently published on top, with image and short introductory text.
At the bottom of the page you'll also find links to previous pages of posts
Please dig through the archive…I'm sure you'll find the articles informative and useful. And we will continue to give you the best golden retriever training tips.