Updated: June 10th, 2021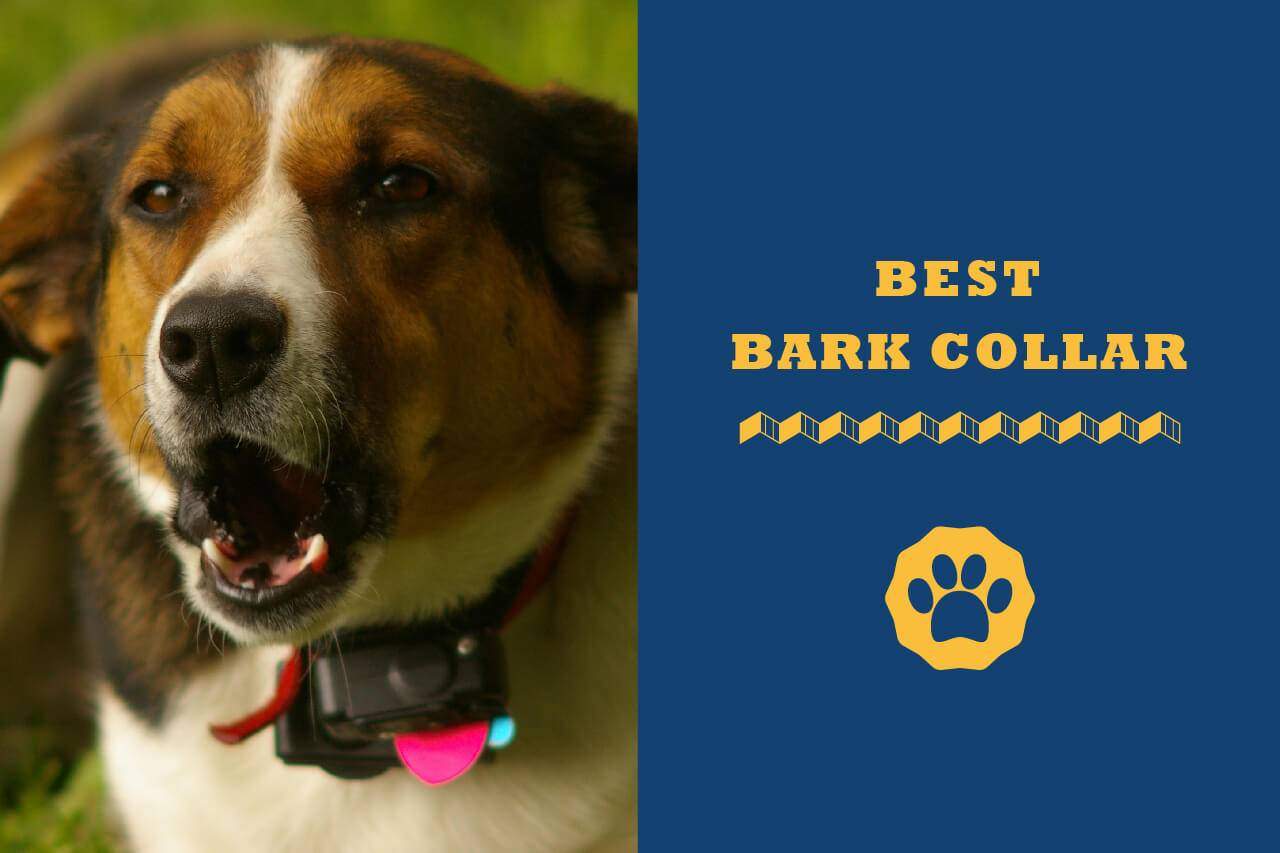 When he barks constantly for no reason at all, causing everyone uncomfortable days and sleepless nights, then it's time to justifiably infringe on your dog's freedom of speech with the best bark collar money can buy.
It could be him just being a naughty boy or something more serious, like an injury or illness. You'll want to figure that out quickly with the help of your vet before assuming he just needs discipline.
Choosing to do nothing about his excessive barking could cause serious issues—chaotic days and nights, angry neighbors, a distressed dog. And that might just be the beginning.
Whatever the reason behind the unusual barking, so long as he's healthy, bark collars might just be what you need to extinguish this bad behavior once and for all. Later on, I'll be telling you more about what they are, the different types available, how to spot the best one for your needs, and more.
With size, style, budget, functionality, and other features in mind, you might be surprised about which I found to be the best! Check them out below:
AT A GLANCE:
Our 5 Best Bark Collar For Dogs
An Overview Of The Best Bark Collar
IMAGE
PRODUCT

Works immediately once charged
Can train two dogs with one collar
Rechargeable battery can last as many as eight to 10 days

VIEW LATEST PRICE →

Rechargeable lithium-ion battery holds charge for up to three months
Lightweight and comfortable
Ability to track your dog's behavioral progress

VIEW LATEST PRICE →

Lightweight and compact for easy wearability
High adjustability on the collar
Water resistant

VIEW LATEST PRICE →

Eight adjustable levels of vibration and shock
Rechargeable
Range for the remote control is excellent

VIEW LATEST PRICE →

BEST BARK COLLAR WITH REMOTE

Remotely corrects doggy behavior from afar
Easy charging using the USB charging cable
The LCD-screen remote control

VIEW LATEST PRICE →
Best Bark Collar Reviews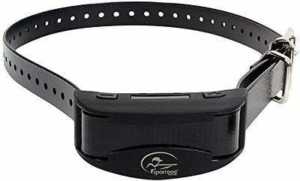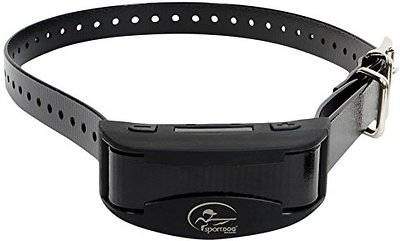 The SportDOG NoBark collar is an easy-to-use device that begins by giving your dog a free pass with one bark but then subsequent barks get a zap.
One of the special things this collar features is the Silent Partner technology, which separates your dog's unique barking from others. This means that, even with other dogs in the vicinity, you can still train your dog without worrying that he might be punished for the misdemeanors of other pooches.
Key Features
Silent Partner technology
Three Programmable correction modes
10 static correction levels
Waterproof and submersible
Rechargeable lithium battery
Surprisingly, some users who've used this collar for a while say they simply hold and show it to the dog, and this gets him to settle down.
And that when the collar is not in use, the dog will revert back to their protective self but won't bark excessively even when something is off in the neighborhood.
Pros:
Works immediately once charged, doesn't need additional accessories like remote controls
Can train two dogs with one collar
Rechargeable battery can last as many as eight to 10 days
Submersible up to 10 feet in water and waterproof as well
Several correction levels and modes make it very adjustable to the dog's needs
A number of contact points make it effective
Cons:
May have to reposition the collar every few hours for your dog's comfort
SportDOG NoBark SBC-R Rechargeable Bark Control Dog Collar is no doubt an all-around great device ideal for just about any dog size and breed. It comes complete with a manual that will be handy when working the correction modes and levels on the collar. All these wonderful features make it the best overall collar on this list.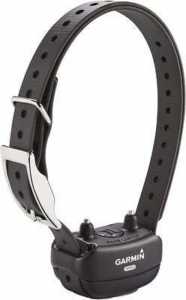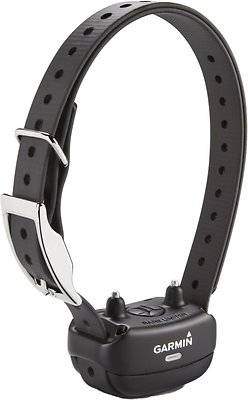 From the many best bark collar reviews I looked through to write this article, it appears most pet owners appreciate when a dog collar is precise and able to identify their dog's specific bark. To ensure that is the case with the Garmin BarkLimiter, this collar's contact points are positioned near your pooch's vocal chords to detect any movement. You can, therefore, be assured there will be no false corrections to your pooch.
Key Features
Rechargeable lithium-ion battery
Auto adjustable correction levels
Lightweight construction
The collar gives your dog four-second windows to respond to the stimuli before automatically increasing the intensity. It is a great option for stubborn dogs that do not respond to the first corrective stimuli.
Most users love the built-in counter that measures your dog's barks and records them so that you can see what he's been up to when you return home. Not to mention the intuitive bark technology that eliminates chances of your dog getting punished for the neighbor's dog barking.
Pros:
Rechargeable lithium-ion battery holds charge for up to three months
Increased intensity of correction levels until the dog complies
Lightweight and comfortable for dogs of all breeds and sizes
Ability to track your dog's behavioral progress with the built-in counter
Precise detection of your dog's unique barking because of intuitive bark technology
Cons:
Can leave burn marks when not used according to the instructions
A good number of pet owners have reported success with this collar on their dogs, especially those with a thick neck. This should be reassuring, particularly if you are looking for the best bark collar for large dogs.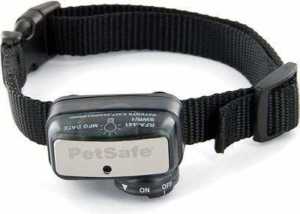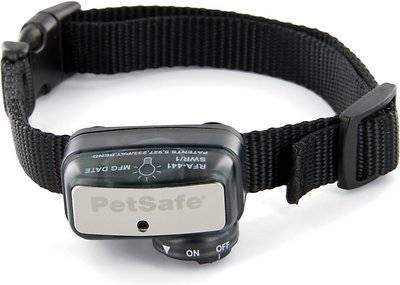 For a small dog, you want something that will emit a strong enough correction to be effective but still remain harmless. This collar provides a size-appropriate jolt to the little pup every time she indulges her vocal cords in a bark fest. It is a collar specifically developed for dogs between 5-55 pounds.
Key Features
10 levels of corrective stimuli
Correction sensors
Water-resistant collar
Low battery indicator
The overall construction of the collar is effective for smaller breeds, and it is tailor-made to accommodate their smaller sizes when it comes to the amount of shock it emits.
Bark collars are easily misunderstood. The collar picks up vibrations from the vocal cords, and this triggers the emission of the jolt that corrects her behavior.
The shock is very mild and is only meant to get your doggie's attention, never to hurt her.
Pros:
Lightweight and compact for easy wearability
High adjustability on the collar, enabling you to choose the best correction level for your pooch
Eliminates chances of a false correction with the Perfect Bark sound and vibration sensors
Water resistant, ideal for use in wet conditions
Cons:
May have to keep tightening the collar for a good fit due to shorter prongs
She is small, so maybe you've underestimated her bark. Big mistake! But with the PetSafe Elite Little Dog Bark Control Dog Collar, you have the best bark collar for small dogs.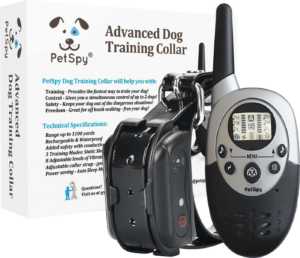 Sometimes I see doggie parents indulge their fur babies in their bad behavior and soon enough, the problem is magnified beyond their control. We all know it is hard to teach an old dog new tricks, right?
Compound that with excessive barking, and you have a real menace on your hands. But you can avoid that and kill multiple bad behaviors with one collar, thanks to the PetSpy M86 Advanced Dog Training Collar. Not many collars can effectively address excessive barking and a list of other errant behaviours simultaneously.
Key Features
Three training modes
Eight adjustable correction levels
Collar is waterproof
Rechargeable remote
Can correct multiple behaviors, in addition to barking
The collar is designed for dogs of all breeds, ages, and sizes and has multiple recognition levels to help with behavior change beyond just barking. This PetSpy e-collar enables you to remotely train your doggies from a mile away, dealing with errant behaviors like excessive barking, digging, approaching bystanders, and pulling. Unlike the majority of conventional 'shock collars', e-Collars utilize a form of electronic stimulus that targets the neck muscles of your dog.
Pros:
Eight adjustable levels of vibration and shock for varied (but measured) corrections
Range for the remote control is excellent, allowing you to control your dog's behavior from up to a mile away
Rechargeable, does not need batteries
Has a sound and vibration for warning before the shock stimuli is released
Cons:
Sometimes the remote and the collar fail to sync, resulting in no signal to the dog
PetSpy M86 Advanced Dog Training Collar is the multi-purpose collar you need to correct barking and a host of other unwanted behaviors in dogs. It offers a lot for less, a fact that makes it the best value on the list.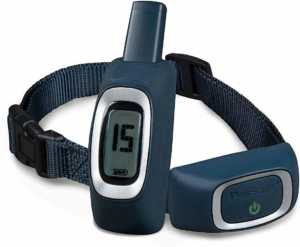 For most dog owners, training your pooch to stop barking is a tedious, exhausting affair. But that's all over when you learn that you can do it with the push of a button. The PetSafe Remote Trainer Dog Collar and its remote work perfectly in tandem to train your dog to lessen her barking right away.
Key Features
LCD-screen remote control
Uses tone, vibration, and shock stimuli
Adjustable correction levels
Rechargeable collar
Waterproof
This is a fancier model of a dog bark collar. The remote control has an LCD screen that is controlled using two buttons.
You have complete control over which correction mode you want to use for your dog when she acts up.
You can send a vibration, a sound, or a gentle static shock to jolt her back to behaving.
All these modes are humane and completely safe, and all have varying degrees of impact to the pet. You can keep charging the unit even as you are using it. Doggie parents can choose the standard model or the lite model which is lighter.
Pros:
Remotely corrects doggy behavior from afar
Controlled behavior using three correction modes
Easy charging using the USB charging cable
Offers the user the choice of correction levels and intensity
The LCD-screen remote control is a great addition and gives the entire unit a cool look
Cons:
Excessive charging of the unit will shorten its lifespan
If you care about speed and efficiency and having a collar with a touch of modernity, look no further than the PetSafe Remote Trainer Dog Collar. It looks as good as it works.
Important Things To Consider Before Choosing A Bark Collar
Buying a dog bark collar can be challenging considering the many offerings on the market. But the following features should be your primary considerations to make sure you get the best bark collar for your pup.
Size
Make sure you measure the girth of your dog's neck to find the correct size of collar. Some brands provide sizing charts that are downloadable online. Take advantage of such tools before buying so you know you're getting the right size.
Also, most dog bark collars have the weight of the dog on the packaging, so you can also weigh your dog to get the right collar.
The best way to circumnavigate the size issue is to buy a collar that is adjustable to different neck sizes, especially if you have a growing dog.
Material
A collar with uncomfortable material may end up making your dog bark even more than usual due to his discomfort. Make sure the collar has breathable material like cotton or nylon or something soft like leather that becomes even more accommodating with continual use.
Adjustable Correction Level
Every dog has a different pain threshold, so ensure that the correction level is adjustable to suit your pup. Also, ensure the sensitivity is adjustable so that the collar doesn't respond to the barks of other dogs around.
Budget
The best bark collar will cost you a pretty penny, but it is more efficient and reliable. The price is dictated by the various features and functions on the collar. So, the more features, the more you are likely to spend. The trick is to look for the collar with only the features you need as opposed to the one with the most features.
Style
Just because it is a dog bark collar doesn't mean it has to be hideous. There are several styles to choose from, not to mention the assortment of colors that various brands offer. You can choose a collar that matches your pooch's personality and body shape.
Bark Collars Explained
A dog bark collar is a tool used to interrupt a dog's bark, deterring it from continuous barking behavior. Ultimately, you are training your dog to bark only when there is a need to, like alerting you of impending danger to itself or you.
This behavior helps it stay safer. Plus, the training helps your dog's social life, so it easily fits in with other people or pets in different environments without excessive barking.
Bark collars work by producing a sound, vibration, static shock, or tactile signal to your pooch when she goes on a barking rampage.
As a correction device, the signals used are very safe and easy to use. There is one exception for dog bark collars; never use them on puppies under a certain age or weight (the collar's packaging should have a recommendation).
Pups below eight pounds must never be subjected to bark collars, because they may not be able to handle the corrective stimulus. If your tiny pooch barks too much, here's a video about what you can do to deal with that:
There are automatic or handheld bark collars. The automatic collar continues working on the dog even when you are not around, but handheld collars that use a remote control system need you to be near the dog to administer the correction.
Making Your Bark Collar Safe For Your Dogs
Generally, the best anti-bark collar is the one that's safe and has passed through several quality assurance checks. However, it is understandable that some doggie parents are averse to the pulse/shock signal collars.
If you do not like the shock collars, you have the option of a vibration collar or citronella bark collars which emit foul smelling citronella right in front of your pooch when she barks. Another option is the ultrasonic collar that produces a piercing sound that is irritating to a dog.
Some dog trainers and industry experts are of the opinion that dog bark collars should be used only in advanced training or with problematic doggies. Plus the collar should be used together with other positive reinforcement methods. This includes treats and praise to keep the dog motivated and to eliminate the feeling of punishment.
Remember, anti-bark collars are strictly training and behavioral change devices which you need to stop using once the dog has stopped barking errantly. The packaging of bark collars comes with excellent instruction for using the collar, so be sure to read and follow those directions.
How It Works
To understand how these collars work, let's take a look at the three common types available today:
Sonic Collars
These collars target the hearing of the dog. As soon as your dog begins to bark unnecessarily, a high pitched sound that's irritating to the dog is emitted, and your dog is immediately and effectively silenced. The sound is not discernible by the human ear; only the dog can hear it. Of the three types of collars, this is considered the most humane way to discipline a barking dog.
The sonic collars can be bought as a full collar, a remote controlled unit, or unit stationed in a central location like in your home. Some collars have vibration added as a warning mechanism. With the remote control unit, the dog doesn't have to wear the collar.
The stationary unit in the central area controls several dogs barking within its vicinity, making it an ideal choice if you have several dogs in one area.
Static Collars
These collars emit a shock that jolts your dog into stopping his excessive barking. Not to worry, the shock is not enough to harm the dog, but it does register and get the message across. The jolt will surprise your dog at first, but with time, he learns to control his barking tendencies.
This bark collar is very effective and provides fast results, although many dog parents tend to shy away from it.
The static collar comes with multiple levels of adjustability to cater to the learning curve of your dog. This means you can adjust the correction level to become less and less as your dog learns to stop barking unnecessarily. There are models that offer your pooch warnings like interruptive beeps or vibrations before a shock is ever administered.
Spray Collars
While citronella's fragrance is used in perfume and soap manufacturing for humans, dogs find the scent extremely irritating. Spray collars release a burst of the scent into the dog's nostrils every time it barks, causing the dog to quiet down.
Ultimately, your pooch stops the unnecessary barking by having a healthy fear of an unwanted dose of citronella. The dog collar comes fitted with a spray device and three-ounce can of citronella along with a six-volt battery.
Vibration Collars
These collars send a pulse to interrupt the dog's barking. It is a great option for dogs that are just starting to show signs of excessive barking. Vibration collars are preferred to static collars, because no matter how great the vibration pulse is, there is no pain associated with it. Unfortunately, there are few models available that use only vibration.
It is important to understand that these correction mechanisms are triggered when the dog's barking gets across a certain threshold.
Benefits Of The Best Bark Collars
To understand the benefits of using a dog bark collar, you must understand why excessive barking is bad for your doggie pal. First, it is an exhausting behavior not just for you but also for the dog. The more the dog barks, the more tired she becomes and her heart rate spikes.
Second, excessive barkers are generally anxious dogs who cannot function normally when in their natural settings. For example, a hunting dog that excessively barks cannot hunt effectively, because it will scare away the prey and usually it cannot stay still when required to.
Not only does its barking affect the dog, but it also affects other hunting dogs in the party, quickly ruining the hunt. If your excessive barker is in a neighborhood, it will likely trigger other dogs in the neighboring homes to begin barking as well.
There are several reasons why a dog bark collar is your best option if this is your predicament:
It Is Cheaper Than A Dog Trainer
Even the best bark collar does not cost as much as professional dog training services. Plus, all you have to do is purchase one unit as opposed to the several sessions that your dog will need with a trainer to overcome her incessant barking. Training your dog on your own also allows you and your pooch to form an even closer bond.
Your Dog Learns In A Safe Environment
For any correction to be effective, your dog needs to feel safe. Using a dog bark collar takes some getting used to and having familiarity with the surroundings helps it adjust better. The process of teaching your dog will be long and may be rocky, but having you place the collar around her neck and rewarding her when she behaves may help with more rapid progress.
In addition, using a collar helps your dog learn self control whether you are there or not. Your pooch learns that she can control the static as long as she doesn't engage in excessive barking. As your dog learns to control its barking, it becomes less anxious and easier to control in general.
Faster Results
With the collar, your dog learns quickly that unnecessary barking results in negative stimuli. To avoid that, they will avoid barking unless it is absolutely necessary.
Soon, your dog will bark only for valid reasons. Once the barking is under control, you can remove the collar. Combine the collar with positive reinforcement, like treats to be more effective.
Efficient For Multiple Dogs
If you have a number of dogs and they are all excessive barkers, you can use different collars at different adjustability levels to help your dogs beat the behavior. You can use a stationary unit to control multiple collars which are all set according to the specific needs of the individual dog.
Conclusion
In addition to having correction levels and modes that are easy to adjust and switch, the best dog bark collars are also designed to enhance the bond between you and your pet. They can help your dog to become better at obeying commands and dealing with anxiety, and most importantly, be part of a happy household or hunting party.
The SportDOG NoBark SBC-R Rechargeable Bark Control Dog Collar's versatility when it comes to correction levels and modes, special bark detection technology, ability to fit dogs of different sizes, and comfortable material makes it the overall winner of this review.
But that doesn't mean the rest of the collars aren't worth a try. As you've probably noticed, each is special in its own way and designed to fit specific needs. Make sure you've established what matters to you and your dog before making a choice.
The most crucial thing to learn when using an anti-bark collar is to keep it on only when necessary and combine it with positive reinforcement for a winning combination. Remember a no-bark collar is not a punishment; it is being loving enough to correct your furry pal.