Updated: November 18th, 2022
This article contains affiliate links. Read the full disclosure here.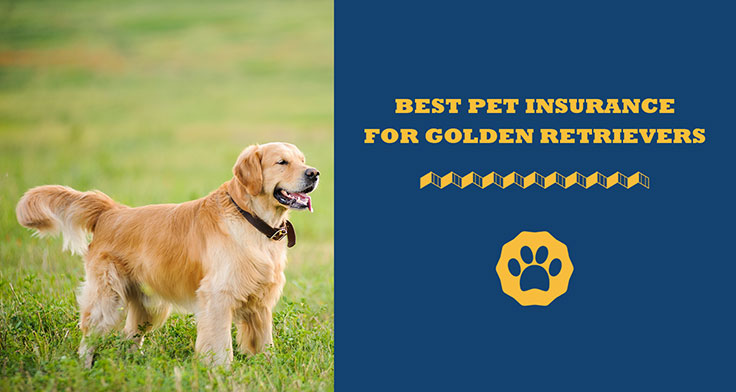 The golden retriever is one of the most popular dog breeds in America. Since they are purebreds, however, goldens are more likely to suffer from genetic health problems as compared to mixed breeds. This raises the need for the best pet insurance for golden retrievers.
Some of the health conditions that golden retrievers are predisposed to include cataracts and heart problems. Their long ears can also lead to ear infections, while their inquisitive nature makes them more prone to ingesting foreign bodies. When your furry friend falls sick, you will need to visit a vet, which can cost an average of $1500.
If you need your dog to get the best medical veterinary care, it's important to get the best golden retriever pet insurance. Without this coverage, your vet bill can add up to thousands of dollars or even tens of thousands, depending on the condition and the care your pup needs.
But with the wide range of insurance products available for your golden retriever, you may end up confused when trying to make the right choice. Fortunately, we have reviewed the top three options that are worth considering.
1. Embrace Pet Insurance – Best Pet Insurance For Golden Retrievers Overall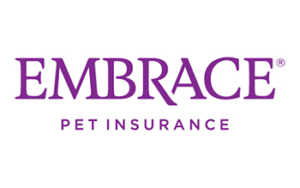 Embrace Pet Insurance ranks top on our list as it enables pet owners to customize their coverage to meet their golden retriever's needs. It's also arguably the most comprehensive insurance for pets.
What's Covered
No matter the kind of treatment needed for your dog, the policy takes care of it. All the conditions, from breed-specific and chronic to congenital, are all covered.
As for the costs associated with treatment, the policy covers pretty much everything, from diagnostics, exam and consultation fees, hospitalization, and surgery to follow-up care and prescription medications.
Other areas covered by the policy include:
Emergency and special care
Dental treatment (up to $1000/year)
Prosthetic limbs, mobility aids, and devices
What's Not Covered
Pregnancy, DNA testing, breeding, deliberate injuries, routine veterinary care (like wellness checkup exam fees), and cosmetic procedures are excluded from the policy.
It may sound unreal that Embrace covers pre-existing conditions, but it is the truth. However, they do differentiate between incurable and curable conditions as a way to help you optimize your coverage. Just bring your pet's medical history and the company will handle the rest.
Price
Embrace Pet Insurance may not be the cheapest on the market, but this is understandable considering how comprehensive the policy is. While other companies may be cheaper, they may end up charging extra fees to cover conditions such as cancer and hip dysplasia.
Some good news though: Embrace offers enticing discounts if you insure more than one pet. Overall, here's what's going to determine how much you will pay:
Age
Location
Breed
Reimbursement
Annual maximum
Annual deductible
Age limit
An Embrace Pet Insurance policy has an age limit of six weeks to 14 years, with the limit only applying to new enrolments. This is understandable considering the lifespan of golden retrievers. If your pet hasn't had an examination in the last year, the policy will also cover the medical exam.
Upon enrollment, the coverage has a waiting period of 14 days for illness, six months for orthopedics, and two days for accidents.
Policy Options
Pet owners can choose among various policy options such as:
Illnesses and accidents (only dogs aged 14 years and younger are eligible)
Accidents only (for pets aged15 years or older)
Wellness coverage.
Quick note: For every year that the pet owner doesn't make a claim, they get a diminishing deductible of $50.
Pros
Most comprehensive policy
Annual deductible decrease for years with no claims
The illness waiting period is short
Covers exam fees
Discounts on a second coverage
No restrictions on lifetime limits
Customer support is available 24/7
Cons
Price is on the higher side
You can choose your Embrace deductibles from as low as $50 to as high as $1,000 depending on your preferred premiums. If you choose to pay lower monthly premiums, this will translate to higher deductibles.
Since golden retrievers require a high level of care and can be affected by canine diabetes, the pet insurance policies offered by Embrace Pet Insurance make it our top choice. You can get a free quote by answering a few questions about your dog.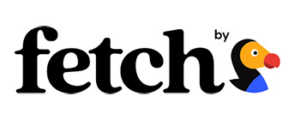 Dodo, a renowned animal care platform, bought a minority stake in Petplan. The partnership was announced not too long ago, where Petplan Pet Insurance was rebranded to Fetch by the Dodo Pet Insurance. The comprehensive coverage has been retained and new benefits added to take care of your pet's overall health.
What's Covered
Fetch provides pet owners with affordable coverage for illnesses and accidents. While they don't offer extras such as routine and preventive veterinary care, the firm offers reimbursements for additional emergency services. These additional services include:
Canine dental protection
Advertising and rewards for stolen or lost pets
Boarding fees
With other companies, some items covered by Petplan are only offered as add-ons. If your pet will require hospitalization, Petplan will reimburse you a maximum of $1,000 for boarding fees.
Petplan coverage includes:
Illnesses and accidental injury
Cancer treatment
Behavioral disorders
Diagnostic tests
Exam fees
Ultrasound and imaging
Non-routine dental treatments
Holistic therapies
Special treatment and referral
Surgery and rehabilitation
Vacation cancellation fees should your pet fall sick and you have to stay at home
What's Not Covered
Some of the conditions that aren't covered by thePetplan policy include cruciate, hip dysplasia, and patella conditions. This applies during the first six months of your coverage. However, by submitting a vet report showing that your pet has healthy knees, this period can be reduced to 30 days.
The company also requires your pet to be examined by a vet within 60 days before the beginning of the policy.
Other conditions not covered include:
Pre-existing conditions
Costs associated with pregnancy, breeding, or nursing
Preventing care costs
Wellness costs
Elective procedures
Illnesses or injuries caused by fighting, racing, commercial guarding, or any other activity tied to professional, business, or occupational use
Price
The premiums that you pay for your pet will depend on the breed, type, age, and area of residence.  The average monthly plan for dogs is $35. Annual coverage limits range from $500 to $15,000, depending on your monthly premiums. There's also the option to purchase affordable, unlimited annual coverage.
You also have several deductible options to choose from, the least being $250 and the highest $500. The coverage from Petplan has a waiting period of 15 days, which is  one of the longest in the industry
Age Limit
Fetch has an upper age limit, which varies from breed to breed. However, all dogs aged six years or higher that enroll for their policy must undergo a vet exam before or within 30 days after commencement of the policy.
For pets younger than that, any exam they have undergone within the past 12 months will suffice. Also, note that the company will not reimburse you if your dog succumbs to an illness while aged six years or older.
Policy Options
Petplan has generous coverage for illness and accidents, which compensates well for its lack of an accident-only coverage or a wellness plan. It has one of the most comprehensive illness and accident policies, making it a good choice for golden retriever owners.
Pros
Offers an unlimited yearly limit
Has a 30-day money-back guarantee
Covers boarding, trip cancellation, and much more
Covers exam fees
Has the support of the world's most renowned animal care platform
Cons
The number of coverages and deductibles is limited
Doesn't have a preventive care plan
The coverage for older pets is limited
Fetch By Dodo covers lots of areas that most of the other insurance providers don't. It is the coverage to go with if you are looking for a policy that goes beyond pet illness and accidents.
How Much Is Pet Insurance For A Golden Retriever?
Several factors determine golden retriever pet insurance cost. These include the health insurance company you choose, the type of policy, age of your dog, deductibles, and any pre-existing medical conditions.
For instance, lower deductibles can bring down your premiums considerably. However, you will be required to pay this figure upfront before the insurance kicks in. You may also choose higher premiums and avoid paying a lump sum.
Bear in mind that rules for coverage limits and deductibles vary. When considering insurance premiums, consider not only the monthly costs but the total amount you will be required to pay out of pocket. You will also need to consider the total amount of care the policy will pay for.
Generally in New York City, an insurance policy for a golden retriever can cost anywhere from $49 to $111 per month for a six-month-old dog. If the canine is five years old, the insurance can cost from $66 to 135 per month.
By comparison, in Beverly Hills, CA, the insurance policy for a six-month-old golden retriever can range from $46 to $67 per month, while the premiums will range from $62 to $82 monthly for a five-year-old dog.
The golden retriever pet insurance cost in Thomasville, AL, ranges from $27 to $39 per month for a dog aged six. For a five-year-old dog, the insurance premiums can be between $36 and $72.
Is Pet Insurance Worth It For A Golden Retriever?
Golden retrievers are prone to illnesses, and unexpected issues such as accidents can arise. All these occurrences can add up to hefty vet bills.
According to a CNBC report, the cost of emergency veterinary care for pets ranges from $800 to $1,500 per incident.
As with humans, pet insurance can help to protect you from unexpected medical bills that are more than what you can afford. This makes pet insurance to be a great hedge against financial risks associated with dog health.
Therefore, pet insurance is worth every penny.
Frequently Asked Questions
Here are commonly asked questions on golden retriever insurance:
Does the pet insurance company pay the bill?
No. Pet insurance companies will reimburse you instead of making payments directly to the vet.
Do major veterinary practitioners accept pet insurance?
Yes, pet insurance is accepted by all the major vet practices in the United States. Whether you take your golden retriever to an animal hospital, mobile clinic, or emergency vet, you will get reimbursements for what you spend.
What type of pet insurance can you get for your golden retriever?
There are several types of pet insurance that are a good fit for a golden retriever. These include:
Lifetime insurance. This covers any pre-existing condition for your golden if they develop it during the course of your policy.
Maximum benefits. The policy provides a pot for a certain condition. After the pot has been used up, you will need to pay for the treatment out of pocket.
Accident only insurance. This covers your canine in case of an accident. However, the policy doesn't cover illnesses or medical conditions that your dog may develop.
Time-limited insurance. This is insurance that covers conditions for a maximum of 12 months. After this, in case your dog falls sick, you will need to cover the cost out of pocket.
Is pet insurance more expensive for purebred dogs?
The breed information is among the many factors pet insurers consider while calculating premiums for your dog. You'll incur higher premiums for your purebred golden retriever because there's an increased incidence of inherited disorders.
Actually, purebreds, no matter the breed, are more susceptible to inherited/genetic disorders than mixed breeds. That's because they are frequently inbred and this causes uncommon diseases to be passed on from parents to puppies.
Therefore expect premiums for your purebred golden to be higher than for mixed breed pups.
Is medication covered by pet insurance?
All the insurance providers on our list cover medications, which mostly include injections and prescription meds. Still, it's best to confirm with your insurer just to be sure that is part of the package.
Does pet insurance go up every year?
It doesn't matter the health insurance provider you choose to work with—the premiums for your pet will almost always go up year after year. While signing up, you will realize that the premiums vary based on age and from policy to policy. Younger pets definitely have lower premiums than their older counterparts.
The best way to prepare for this is to thoroughly analyze the policy to understand all the factors that determine how much you pay in premiums. For example, if your golden retriever suffers more health problems as they age, premiums will go up.
That said, your insurer should always inform you of any changes in premiums. You can also find out if they have a fixed rate you can pay for a specific period of time. This could help you avoid dealing with sudden changes in premium rates.
Last Word
With reliable pet insurance for your golden retriever, you can have peace of mind knowing that your pup will have the best treatment in case of an accident or illness. It can also help to reduce your out-of-pocket expenses.
While these are things you hope will never happen, with pet insurance you will have 70% to 90% of the treatment cost reimbursed if or when they do.
However, you need to remember that you will be paying monthly premiums for the policy. Therefore, you should ensure that you do your math to understand what is being covered before you can commit to a particular insurance provider and policy options.
Remember that different insurance companies offer different coverage. This is why you should be sure to go with a company with the right coverage and your pet's best interests at heart. With one of the above insurers, you can be assured of a good medical package for your canine friend.