Updated: June 30th, 2022
This article contains affiliate links. Read the full disclosure here.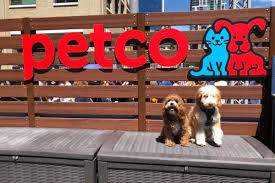 Health and wellbeing are two top priorities when it comes to dog owners. After all, anyone who owns a pet strives to offer their loved one the best possible products and supplies to give them the best possible life. Choosing the right food, the best beds, and most effective crates can be difficult, especially if you are unfamiliar with what your options might be. You should be looking at factors such as having a variety of foods to cater to your dog's personal diet, which is the best bed for them to sleep in, and which crate works for them. Here we will be discussing why Petco dogs have access to just about everything your furry friend could ever need. 
Quote: "Let your dog teach you how to get the most out of life! If we could all be more like our dogs when it comes to living in the moment, being honest and authentic, and learning how to not hold grudges, the entire planet would be a much better place. Cesar Millan"
IMAGE
PRODUCT
 

100% Real Food

No Artificial Ingredients

Sourced and Made in the USA

VIEW LATEST PRICE →

Includes Microfiber and Sherpa Cover That's Easily Removable for Washing

4" Orthopaedic Foam to Provide Supportive Sleep Deck

Added Softness with 100% High Loft Polyester Fill

VIEW LATEST PRICE →

No-tool setup

Folds Flat to Store Easily

Carry Handle and Shoulder Strap Included

VIEW LATEST PRICE →
Who is Petco?
Petco gives its customers the opportunity to give their pet the best possible lives. Founded in 1965, the company has a strong focus on the health and wellness of our furry friends, setting high standards for how people care for their pets. Petco strives to bring wellness solutions that go above and beyond, using its products to bring parent and pet closer together than ever before. 
The company has a huge influence across the United States, Mexico and Puerto Rico with over 1,500 locations across these territories. Not only that, but they also continue to grow their network by having over 100 veterinary hospitals within their stores, as well as providing a website with a wealth of information and products directly focused on your pet's welfare. 
To further drive the point home about their commitment to their cause, the Petco Foundation was formed in 1999 as a non-profit organization to help the welfare of dogs and other companions alike. With an investment of over $280 million since its inception, the foundation has secured homes for over 6.5 million different animals via hosting adoption events in-store. 
Choosing your dog's food
This is a very important choice for a dog owner to make. There are a number of variables to consider with your dog, ranging from what breed, size and age they are. Some may suffer from specific health issues, which is why you need to consider what food you are purchasing for them. 
Steps to take when choosing food
You can follow some simple steps to choosing your food, which is not only based on their age, activity and breed, but also look into particular ingredients and whether or not they are right for your dog. Nutritional adequacy is of utmost importance as well, which will often depend on what stage of life your dog is at. You will find that there is a variety of foods for both puppies and adult dogs, which will have differing nutritional values. 
Types of dog food
With Petco dog food, you have a choice of dry, wet, puppy, scientifically formulated and vet-authorized dog food, as well as fresh, raw and frozen food. Having access to fresh dog food is vital, since it offers meals that will give your dog more energy, a stronger immune system, and free of preservatives that may be found in other forms of dog food. You will also want to be on the lookout for AAFCO food labelling when you are making a purchase. 
The best bed for your dog
You need to know that choosing a dog bed can also raise a lot of questions. As you will have noticed as a dog owner, your pet loves to explore and play, but we often overlook the importance of resting? We need to ensure that our canine pals have somewhere comfortable to sleep without being disturbed. 
Shopping for a dog bed
When you do start, you will notice that there are a variety of sizes. If your dog does like to curl up, then round beds are a good choice to go with. Or for those canines that do like to sprawl out, a more mattress-like Petco dog bed might be the best option. Then you have beds which are more enclosed if your dog likes to stay warm and cosy at night, so it often depends on the time of year as well. 
Wide range of products
The good thing to know is that when it comes to finding something for your canine friend to sleep on, the Petco dog bed can offer a wide range of products to cater to your dog's breed and size. You are able to use the website to shop by your dog's size, from small (up to 25 lbs), to medium (26-50 lbs), large (51-100 lbs) and extra large (101 lbs or above). Petco dog bed ranges come with a variety of orthopaedic beds, plus covered, durable, bolster and heated beds, plus crate mats to make sure that your dog is getting the best night's rest no matter how it likes to sleep. 
Why are crates important?
Dog crates work as a form of indoor kennel and are used for a number of reasons. Many owners will use them as a training aid for their puppies, so they can be toilet trained or learn to be more independent. Some use them as a den area to help their dog feel more secure, or in certain circumstances they are advised by bets to be used to help recovery. If you are in a situation where you will need to transport your dog, then having a safe and comfortable crate is paramount to reducing the stress of the journey ahead. 
Variety of crates to suit your needs
With Petco, you can choose from a variety of crates that will cater for whatever you might need it for. Petco crates include double-door crates, to canvas training crates to cover all bases. There are products that are able to be assembled without having to use tools, with foldable designs being available. You will also find crates that have a removable leak-proof plastic pan that can be easily cleaned. To make sure your pet is perfectly comfortable, there are also a number of crate mats available to keep your canine cosy. 
Perhaps most importantly, the crates are kept secure with the use of side latches. You will be able to select a crate depending on your dog's size too, with a wide choice of sizes from small through to XX-large available to choose from. 
Other products
This is just the beginning when it comes to the products for your dog that Petco supplies. The company is able to cover all bases that you possibly need, with everything from a Petco dog harness, collar and leash, as well as treats and toys. You also have a choice of vitamins and supplements, plus first aid and flea/tick prevention. Nutrition is a high priority for Petco, with scientifically formulated and minimally processed products being available. 
If training is something that you want to focus on with your pet, then there's a wide variety of training supplies at your disposal. These training products vary, from pet gates, to dog litter, chew toys, to more elaborate items such as ultrasonic pet training systems. What more could your dog ever need? What's more, if you have a friend or loved one looking to purchase a brand new Petco dog harness, some treats, or one of the many other products that the website has to offer, then why not treat them to Petco Coupons? If you have been given one yourself as a gift, then you can use Petco Coupons at the checkout. 
Why you should choose Petco
Petco offers its customers a wealth of reasons as to why they should choose their store over the competition. Their commitment to giving animals the best life they can possibly have is clear to see in their mission statement, but the proof is really found in the products that they have for sale. When taking care of a dog, there are so many different aspects that need to be considered. This ranges from what food to feed them, where is the best place for them to sleep, and how they can have access to the most effective items depending on their needs. 
Petco provides everything from nutritional foods, to training products, items focused on your dog's wellbeing, and just about everything that your canine companion could ever need. 
Final thoughts
Since Petco was formed back in the 1960's, they have done their utmost to make sure that the animals they cater for, ranging from dogs, to cats, fish, small pets, reptiles and birds are able to live their best life. With a multi-million dollar investment in the Petco Foundation, it gives customers a sense of security that purchasing from Petco offers peace of mind that the products will be extremely beneficial for their pet. 
There are many different reasons as to why you will be shopping for products for your dog, and you can clearly see that Petco is able to tick all of the necessary boxes. Their adoption services are also accessible through their site, showcasing their commitment to rehoming animals to give them the best chance of finding a loving home. With top deals, a vast amount of different brands to choose from, and useful services to be found here, you will struggle to find a competitor that can cover as many bases as Petco does.