Updated: October 13th, 2022
This article contains affiliate links. Read the full disclosure here.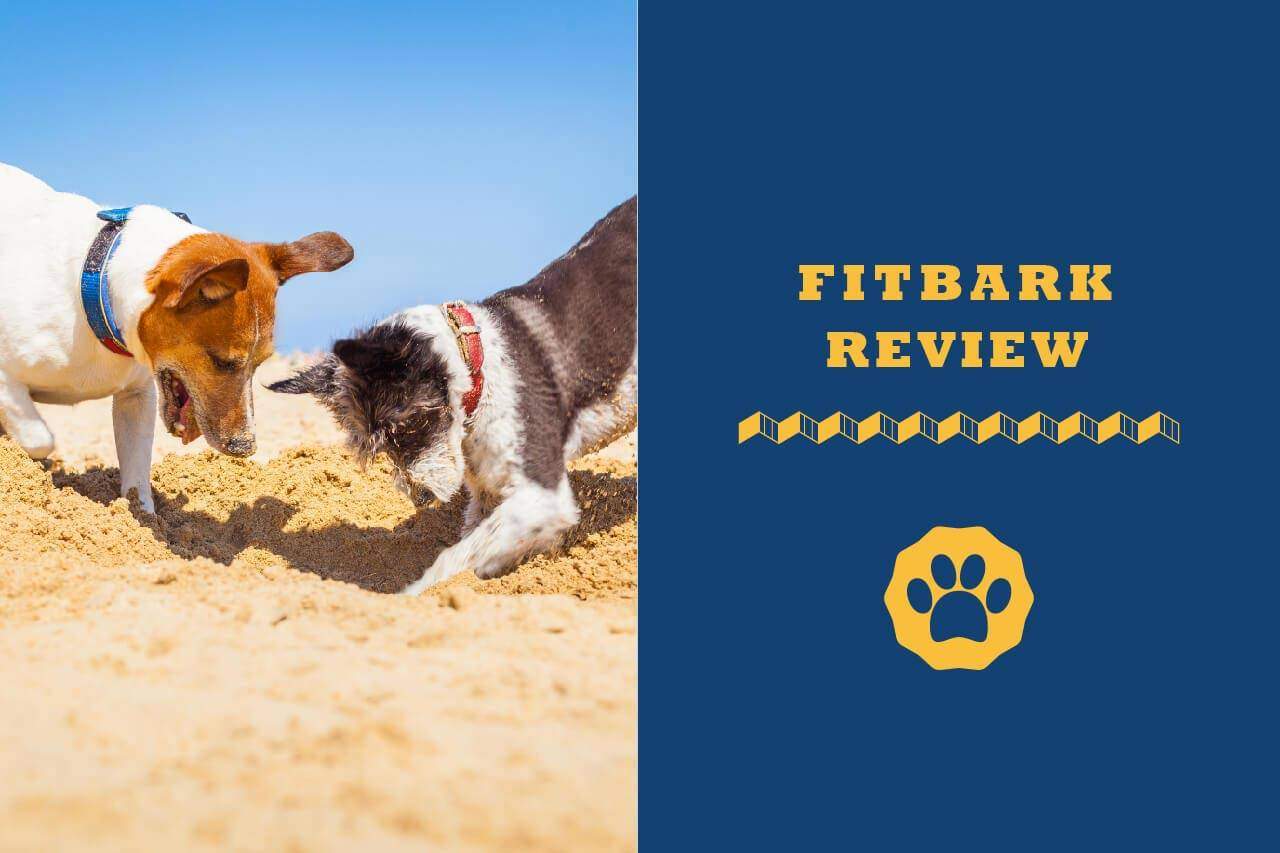 Just how active should a dog be? I bet that's a question you are trying to figure out, just like the rest of us.
Maybe your dog sleeps a lot or you really aren't sure whether the amount of exercise he/she gets is enough for their size and age.
Not too long ago, humans solved this puzzle for themselves. Ever since the invention of activity trackers like Fitbit, we are able to monitor our activity levels throughout the day.
Is there a similar solution for dogs? Absolutely yes.
Meet Fitbark, a dog activity monitor that borrowed the technology of human activity trackers and applied it to dogs.
Now pet owners have a device that lets them monitor their dog's activity around the clock. It collects data about your dog's activity, from distance covered and calories burned to overall health and behavior, and then feeds it to a mobile app.
In this Fitbark review, we'll take a look at the company's first and popular activity monitor, the subsequent model, and the Wi-Fi Base station, which syncs to the device's app and relays the data collected straight to your dog's profile online when you are away.
Fitbark Activity Monitor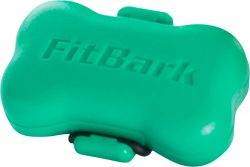 Fitbark borrows the shape of a small bone and comes complete with a heavy-duty rubber band that clips on either side of the device, thus enabling it to be fixed on your dog's collar. From this position, it's able to keep track of your pup's behavior in relation to activity, play, and rest/sleep.
You can recharge it while it's strapped to your dog's collar. If it's next to your smartphone, you can get real-time feedback (thanks to the Bluetooth 4.0 technology), but first, you have to feed your dog's basic information into the device and pick out a lifestyle.
Turn on the device and it will collect data and display it in the app's interface and web-based dashboard.
Your dog's activity level will be measured in what Fitbark calls "bark points". There will be daily point goals, meaning you will be in a position to know whether your dog is getting optimum exercise levels or not.  
The device will even go ahead and compare the data with that from other similar canines and thereafter avail results that will help you know what the standard behavior of your dog should be, with respect to its breed, size, and age.
Whereas the device's current hardware is a copy of the original prototype, the software is not because it has to be constantly updated and upgraded to iron out any bugs and meet the ever-changing needs of the users.
The video below by the Fitbark team gave me a great overview of the device, which I found helpful as I sought to learn more about it:
What Makes the Fitbark Activity Tracker Special?
Is your dog prone to specific health problems? If yes, you will be happy to realize that there are plenty of pet parents who've found the Fitbark's health index score ideal in carefully monitoring their dogs.  
A good example would be the French Bulldog, which normally doesn't require a lot of outdoor exercise. So, if they are over-exercised, it makes them vulnerable to health conditions that can affect their mobility.
The other problem Frenchies face is difficulty in controlling their body temperature, a situation that often leads to them becoming overheated.
But thanks to the Fitbark activity monitor, you have a chance to ensure your Frenchie or any other dog that is prone to various health problems gets the right balance between activity and rest.
Another Fitbark feature I'm in love with is it helps to assess your dog's caloric needs and expenditures, making it possible for you to know the proper amount of food they should eat based on their level of activity.
Due to its effectiveness, there are dozens of veterinary schools and even research institutes that use Fitbark to carry out studies related to nutrition, different medical issues, mobility, and other aspects.
This is enabled in a couple of ways, including an option to invite your vet or dog walker as a user on the dog's profile where the data gathered will be shared with them as well.
Toward the end of 2017, Fitbark announced the release of FitBark 2, which is very similar to its predecessor with regards to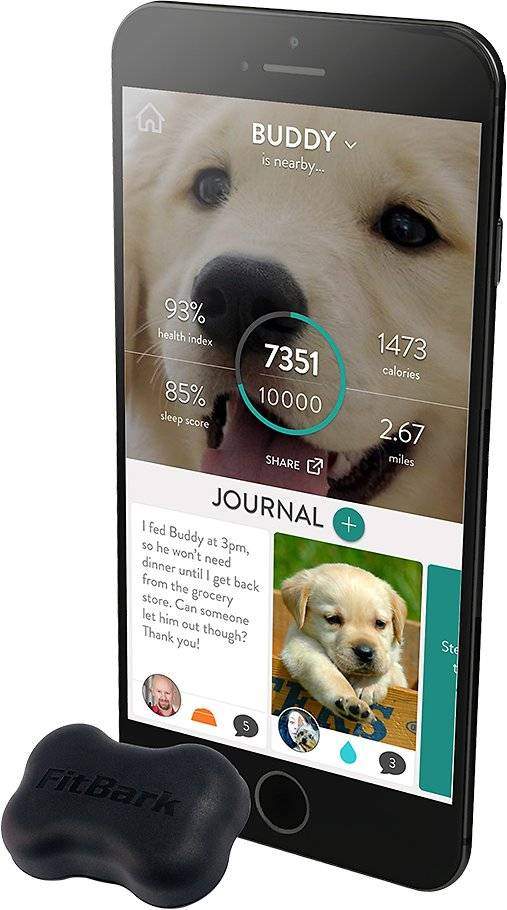 size, shape and some features. A few key things that set it apart from its predecessor include its longer battery life of up to 6 months and the removable color cases which allow the users to switch out from one style to another.
Also, Fitbark 2 has been designed to be stronger and more durable through the use of high-impact polycarbonate. You can as well link it with your Fitbit, Google Fit, Healthkit or Jawbone device so you can review your health and that of your dog side by side.
What's more, unlike its forerunner, which is only able to store 28-days of minute-by-minute data and information, Fitbark 2 is able to keep up to 100 days worth of the same.
With this new model, Fitbark 1 could be on its way out given that a few online stores are already running out of stock, but what's great is that there are even more benefits to enjoy from Fitbark 2.
Just like with Fitbark 1, prices for this model vary from retailer to retailer.
You have the option to purchase it from the company's online store or from their list of the approved retailers such as Chewy.
Pet parents who've been impressed and displeased with this new model mention some of the benefits and drawbacks I mentioned earlier, in addition to the following:
Pros:
Dedicated customer support: Co-founders of the product, Sara and David, often speak to customers directly and they are easily accessible and available.

It's able to give in-depth insights by carefully monitoring changes in your dog's behavior, including, rest, play time, and activity level throughout the day and night.

Facilitates social interactions by connecting you to dogs that are identical to yours, pet parents near you, and to dedicated pages for dogs on various social media platforms.

The device is waterproof (rated

IPX7

) and can hold out against tough play and movements

No monthly subscription: Once you purchase the device, everything is all yours, including the app which works for both Android and Apple devices.

Available in a range of colors to match your dog's collar and/or other accessories.

You can synchronize multiple devices on the app.

You can access the data remotely with the help of Fitbark Wi-Fi Station.
Cons:
In order to use the Fitbark Activity Tracker, you need to have an iOS (10 and above) or Android (5.0 and above) supported mobile device, complete with Bluetooth 4.0 technology.

It lacks GPS tracking, which some of the competitive devices have. On the flipside, it's inclusion would have made the device bulky and power-intensive.

Limited battery life (14 days), compared to Fitbark 2.

A section of users feel that the app could be made simpler because as it is, the interface seems quite confusing.

Data and information recorded by the device can only last 28 days after which it will disappear.  
FitBark Wi-Fi Base Station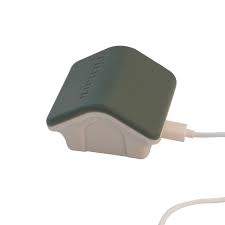 As I mentioned earlier, you have to be within Bluetooth proximity in order to check in on your dog's activity level from your smartphone. But what if you are far away from home and still wish to get this data?
That's where Fitbark Wi-Fi Base Station comes in. Just as the name suggests, this little dog house has been designed to sync to the Fitbark app and relay the data collected straight to your dog's profile online.
Final Thoughts
Don't we all want to see our dogs happy and healthy? My belief is that you've now learned a lot from this Fitbark review and are ready to utilize the power of these devices in transforming your dog's lifestyle.
Given the company's commitment to bettering the mental and physical health of dogs, as demonstrated by their investment in research and willingness to share information with vets and research institutions, you stand a big chance to make a difference in your dog's life by using their activity monitors.
Even better, all their products share the advantage of being trusted, reliable, effective, and easily accessible. For their affordable price, you are getting real value for your money.
Get yours now before all the stocks run out again.