Updated: June 30th, 2022
This article contains affiliate links. Read the full disclosure here.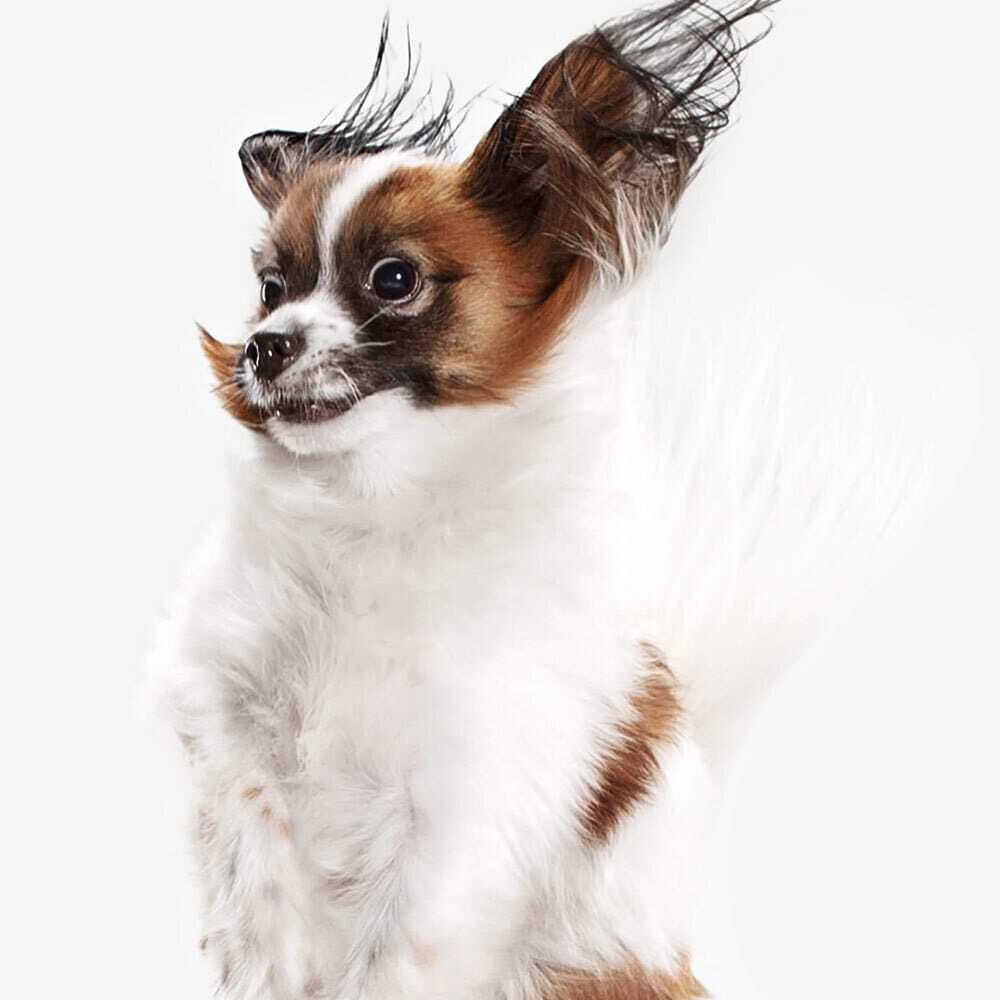 Providing your golden retriever with proper care and good nutrition is a big responsibility, which every pet owner aspires to achieve. Your golden retriever deserves to be fed well with healthy food to grow and develop it to its optimal capacity. The right nutrition is the one that provides excellent health advantages to your pet. One of the ways you know your golden is feeding well is if he/she produces dense, easy to pick up stool. The food should be palatable, and the dog's coat should look healthier too. Here we will talk about Nom nom Dog Food.
Any food you give a dog would depend on age, size, breed, and health issues (read here about the most common health problems in Golden Retrievers). Quality dog food should include vitamins (in the form of vegetables and fruit), omega fatty acids for a healthy coat, and meat for protein. The fillers such as corn, wheat, and soy should also be few. These qualities and more are often obtainable in fresh foods.
One of the best fresh dog foods you can consider for your golden retriever's diet is the Nom Nom brand. Nom Nom pet foods are fresh subscription-based meals designed to meet your dog's needs. The meals are organic, natural, and free of antibiotics, as well as preservatives. None of the ingredients used are genetically engineered; neither are they grown in chemical fertilizer.

IMAGE
PRODUCT
 

BEST OF THE BEST

BEST OF THE BEST

healthy bones
vegetables
also gluten free option

CHECK PRICE →

RUNNER UP

RUNNER UP

contains brown rice, carrots, spinach, egg, nutrient Mix, and fish oil
grain-free dog food
promote whole-body wellness

CHECK PRICE →

BEST FOR BUDGET

BEST FOR BUDGET

best option for picky eaters
gluten free
grain free

CHECK PRICE →
Importance of Fresh Dog Food
There are many types of dog meals, including dry, wet or canned, and fresh food. Fresh dog food is a healthy and convenient food option for your pet. Just like natural human meals, the food is free of preservatives and is safe for consumption. Benefits that your pet can derive from fresh dog foods are:
Stronger immune system

Digestible meals

More energy

Healthy coat

Reduced waste
How Nom Nom Works
Nom Nom food uses restaurant-quality ingredients that are free of preservatives or artificial flavoring. Founded in 2015 in the USA, the company aims to formulate meals approved for all dog breed and sizes at every stage of life. Their meals exceed the quality standards of the Association of American Feed Control Officials (AAFCO).
To start an account on the Nom Nom website, the dog parent creates a profile for the dog and answers questions on the pet's age, current and target weight, preferred protein, and activity level. The answers match the pet with a price quote based on the recommended recipe and serving size for your pet. The meals are delivered weekly, biweekly, or monthly based on your preferences. You can also pause or cancel your subscription at any time.
The company sends out pre-portioned ice-cold containers of fresh human-grade food that comes straight to your door. As a way of being transparent to their customers, Nom Nom has an ingredient list and a guaranteed analysis that is available with any product. The company offers various recipe options for dogs: which are beef mash, Chicken Cuisine, pork potluck, and turkey fare.
Why You Should Consider Nom Nom
Meal Variety and Ingredients' Quality: Nom Nom uses human-grade ingredients to prepare real healthy food with zero fillers or preservatives. The recipes meet AAFCO qualities and have their formulation done by a board-certified veterinary nutritionist who puts together balanced meals for dogs. With Nom Nom, your pets get to eat variations of fresh meals that contain meat, vegetables, healthy oils, vitamins, and a unique expert-formulated nutrient blend.
Convenience: Nom Nom has proven expertise with no recalls. The meals are prepared fresh each week and pre-portioned to meet your golden retriever's health needs and goals. Since the meals are pre-portioned and made to order, you can serve it straight without measuring it out again. The food is delivered free in environmentally-friendly meal packs that can be recycled.
Improved Health: Serving your golden retriever with Nom Nom improves their health so much that their need for vet care would reduce. There are reports of happier dogs with shinier and silky coats, denser stools, and less dog hair shedding after they start a feeding schedule with Nom Nom food. This improved health means less clean-up time and a happy dog parent. The reduced cost of care also means you tend to save more money.
Customer Service: Nom Nom's customer service is unparalleled. The company has nutrition experts that answer any questions you have about your dog's health and feeding. You also need to contact Nom Nom customer care for recipe combinations and other customizations. There is also an occasional email checking in by Nom Nom to learn of your golden retriever's adaptation to the new meals. If you would rather not be bothered, you can decide to opt-out by editing your account.
Nom Nom sends samples of their other dog recipes with their single-ingredient treats on the first delivery. There is also a manual showing the nutritional content and how to transition your pet to the new diet. If there is no difference 30 days after starting the Nom Nom diet, the company will buy the next dog's diet for you.
Nom Nom Top 3 Dog Food Recipes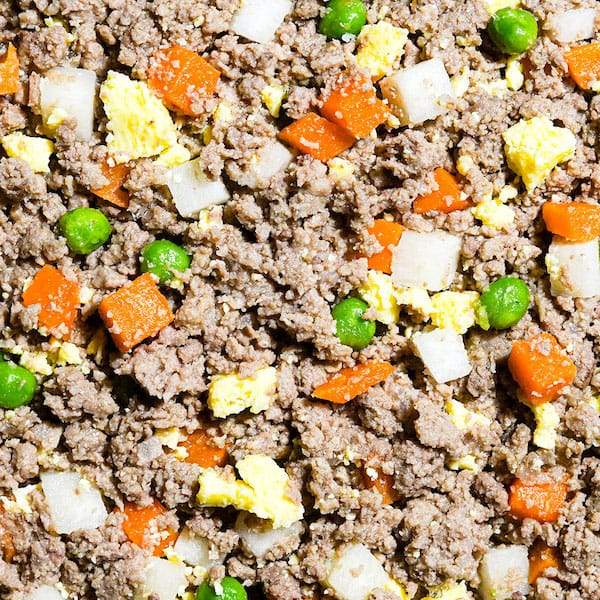 This meal has about 10% protein, 5% fat, and 1% fiber. It is a 100% natural and gluten-free meal that is a hit with dogs of all breeds and sizes. The ingredients include ground beef, russet potatoes, carrots, eggs, peas, Nom Nom's nutrient mix, and fish oil. In terms of weight, the nutrient components are 100g protein, 48g fat, and 71g carbohydrate. Nom Nom's Beef Mash will have your golden retriever eating at mealtimes with such gusto as you never expected.
Key Features
Ingredient
Nutrient
Function

Ground beef

Protein, Vitamins, and Minerals

.

 

Strong bones

Potatoes

Potassium

Energy

Carrots

Vitamin A

Healthy eyes

Peas

Fiber, Vitamin A, C, K, B6, and Minerals

Egg

Protein, calcium, iron, and zinc

Fish oil

Omega Fatty Acids

Healthy coat
---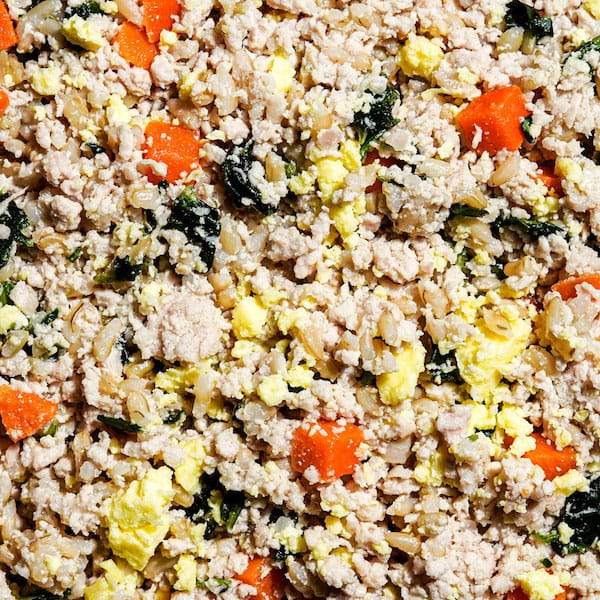 The Turkey Fare contains brown rice, carrots, spinach, egg, nutrient Mix, and fish oil. Brown rice is a whole grain that is an excellent carbohydrate source for dogs despite the clamor for grain-free dog food. It is nutritious, promote whole-body wellness, and is safe for your golden. This meal is a gluten-free option for your dog. He/she will gobble it up so fast and even lick the plate.
Features
| | | |
| --- | --- | --- |
|  Key ingredients | Nutrient | Function |
| Ground turkey | Protein | Strong bones |
| Brown rice | Carbohydrate, Fiber, and Mineral (Selenium) | Energy |
| Carrots | Vitamin A | Healthy eyes |
| Spinach | Dietary fiber, vitamins, folate, and manganese | |
| Egg | Protein, calcium, iron, and zinc | |
| Fish oil | Omega Fatty Acids | Healthy coat |
---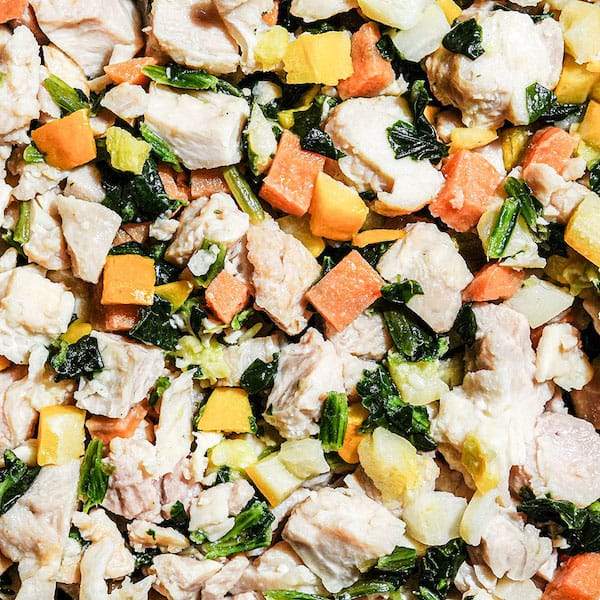 This meal is a super-food recipe with ingredients that are diverse in nutrients and color. Chicken Cuisine can bring out the spunk in the most sullen dog. This meal can also turn a picky eater into an enthusiastic food lover during meal times. It has five fresh-ingredient options that are grain- and gluten-free.
Features
| | | |
| --- | --- | --- |
|  Key ingredients | Nutrient | Function |
| Diced chicken | Protein, vitamins, and minerals | Strong bones |
| Sweet potatoes | Vitamins A, B6, & C, fiber, potassium, and manganese | Healthy eyes |
| Yellow squash | Fiber, vitamins B6, C, & K, magnesium, and potassium |   |
| Egg | Protein, calcium, iron, and zinc | |
| Fish oil | Omega Fatty Acids | Healthy coat |
Frequently Asked Questions (FAQs)
Is Nom Nom good dog food?
Nom Nom dog food was born out of a need to provide dogs with quality, fresh, and safe meal options. The meals are human grade and prepared in a way that they retain all the necessary nutrients. They arrive fresh with reusable ice packs keeping the food cold and fresh. Nom Nom meals are best kept in the freezer or refrigerator and brought out to thaw near mealtime.
Nom Nom's expert nutrition consultants can help find the right recipe for your pet's needs and health goals. Nom Nom has its food prepared in its very own specialized, FDA-compliant
kitchens in California and Nashville. All ingredients are inspected to ensure they meet Nom Nom's high standards.
What does Nom Nom cost?
One of the fields you fill when starting on a Nom Nom diet is your pet's weight and protein choice. This question helps you get a price quote based on the pet's individual needs. Nom Nom also establishes cost on nutritional requirements such as weight loss, weight gain, allergies, or skin condition improvement. On average, the food starts at around $20 per dog per week.
Shipping is free, and there is a 50% discount on your first order. Nom Nom offers discounts for multi-pet families. You could also order for half-portions to supplement your dog's regular food, especially during the first-week transition phase.
How do I cancel my Nom Nom dog food?
Customers can easily update payment, delivery, and pet information in their account. At any point you want to cancel, revise, or pause your subscription to Nom Nom, you are free to do so. Ensure to cancel before your next delivery is due so that you do not get charged. They also are willing to help you with portion sizes or meal planning and listen to suggestions on how to serve you and your dog better.
Is Nom Nom AAFCO approved?
AAFCO does not approve nor certify pet food. However, pet food that meets their nutritional adequacy standards has an AAFCO (Association of American Feed Control Officials) statement on the label. The report is a sign that the food is nutritionally balanced and conforms to AAFCO nutrient profile. Nom Nom meets AAFCO standards. It also delivers premium quality fresh meals specially tailored to your pet's needs.
Final Thoughts
Nom Nom sounds like the satisfying sound you will make when you are enjoying a tasty meal. And that is what this company wants your pet to experience: a tasty, delicious, and healthy meal. The meals may sound expensive, but it is cheap compared to the regular payment of vet bills and other challenges that poor nutrition can cause.
If you are not yet sure of subscribing to the food packages or you do not know which recipe your golden retriever will prefer, Nom Nom has an offer of a 150g sample bag of each of their recipes, together with samples of each of their single-ingredient Chicken and Beef Jerky treats. Remember that every dog is unique, and so, if you are thinking of changing your dog's diet, the right idea is to consult with your vet.