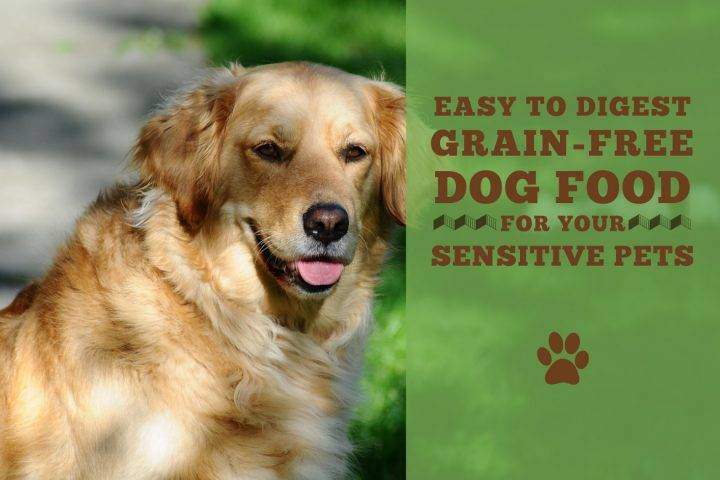 An All-Inclusive Look at the 5 Best Grain-Free Dog Foods for Your Beloved Pooch
Introduction
Owning a dog holds great responsibility. You're solely responsible for your doggy's happiness, safety, and health! You know that every single decision you makes is hugely important when it comes to ensuring our dog has everything they need and one of the ways you want to provide the absolute best care is by buying the right pet food!
You are probably wondering what the best grain-free dog foods are to feed your sweet, furry friend. Great question! Here are the 5 best grain-free dog food choices for you and your four-legged friend.
At a Glance: Our Choices for the Best Grain Free Dog Food
Added vitamins and minerals for optimal nutritional value
Real chicken listed as the top ingredient
No artificial preservatives, colors, or flavors
Grain-free

Great for puppy's body and brain development
Easy to digest for those small tummies
Grain-free
Vitamins and minerals are great for maintaining energy in your small pup
Infused with Omega-3 and Omega-6 fatty acids for shiny and healthy skin and coats

Grain- and potato-free
Free-range and grass-fed lamb meat from New Zealand farms
98% meat, organs, and New Zealand green muscles

Grain- and potato-free
Real chicken meat is listed as the first ingredient
Great for promoting healthy immune systems
Balanced nutrition for happy and healthy life
Review
If you're looking for a dog food that agrees with your pup's tummy, skin, and overall health, you're actually looking for grain-free dog food. Many brands carry grain-free dog food formulas, but that doesn't mean that all grain-free dog foods are the best for your furry friend. The list of the top 5 best grain free dog foods we have compiled for you will give you the best insight into which of these brands will be best for your dog's needs.
We like to look for the ingredients included, digestion ease, and added nutritional supplements to help us decide the quality of the dog food. As always, picking a dog food that fits your dog's needs is highly important, but we have found that the ingredients, digestion ease, and nutritional supplements are top quality in all of the 5 dog foods we included here.
Pros
Allergies are eliminated completely/decreased significantly
Digestion is easier
Energy levels are high
Nothing artificial is added (colors, flavors, etc…)
Cons
Price mark can be high
Not easily accessible in stores
Product Line
Conclusion/Wrap Up
You really do have some great choices to choose from when it comes to a potato-free and grain-free diet for Fido. With foods for all stages of life from teeny pups to grown-up seniors, you will find a dog food for a grain-free diet that will be sure to have your pooch licking his chops before and after each meal.
You know that when you provide your dog with the best grain-free dog food you are providing them with the top-of-the-line dog food that will give your dog the best nutrition they could possibly get! And the best part? You won't have to break the bank when you buy one of these grain-free pet food choices. Each choice has all the right ingredients such as iron proteinate, manganese proteinate, folic acid, and Omega fatty acids, as well as being gluten-free to ensure that your dog remains healthy.
Last Updated on