Updated: April 27th, 2023
This article contains affiliate links. Read the full disclosure here.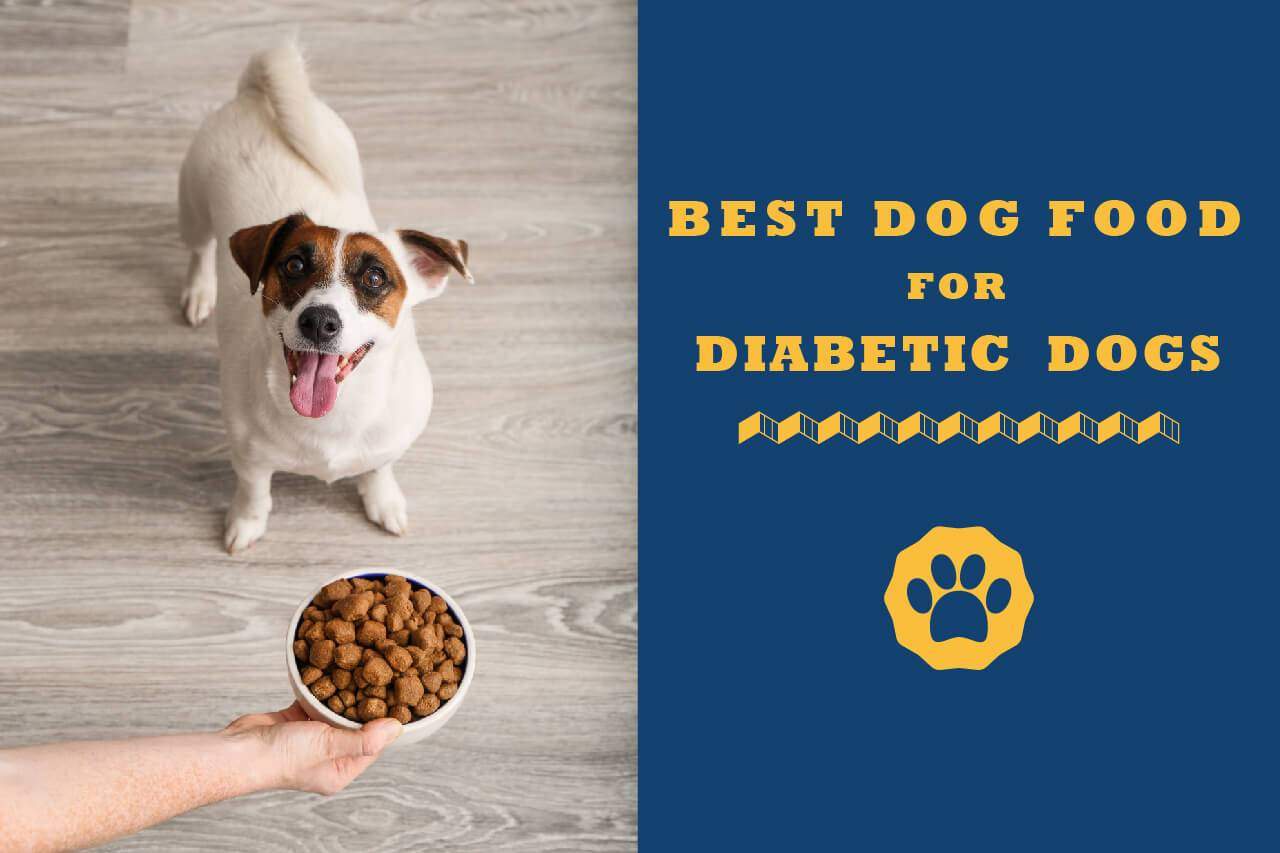 You've probably read or heard about the dangers of diabetes in humans. Well, it's no different for golden retrievers. In fact, canine diabetes is similar in many ways to human diabetes only that in dogs it's more common in certain age groups and breeds.
Your golden retriever's pancreas will be the most affected. Thus, the insulin generated won't be enough to keep up with the glucose level in her body, a condition that will lead to excess glucose (hyperglycemia).
Poor diet can also trigger diabetes. Now, if left untreated, this condition will give rise to more serious complications that could lead to death.
The question I see many of you ask is "How does one deal with it?" First off, take joy in the fact that your diabetic pup can still live a long, happy, and healthy life if the condition is managed well, complete with proper treatment.
AT A GLANCE:
Our 5 Best Dog Food For Diabetic Dogs
An Overview of the Best Dog Food For Diabetic Golden Retrievers
IMAGE
PRODUCT
 

Low carbs and high in animal protein
Ideal for all life stages, puppies through senior dogs
Customized portion sizes help with weight loss

VIEW LATEST PRICE →

Primarily made with high-value animal protein
Conveniently shipped to your door
Many grain-free options to choose from

VIEW LATEST PRICE →

Does not contain any artificial preservative
Packed with Minerals and vitamins
Palatable for most dogs

VIEW LATEST PRICE →

Highly digestible
Provides a smooth coat and healthier skin
Rich in glucosamine and chondroitin for strong bones and joints

VIEW LATEST PRICE →

High-quality animal protein
Formulated for diabetic dogs
Affordable

VIEW LATEST PRICE →
As a caring pet parent, you should make it your responsibility to ensure your pup gets a proper diet. You can do this with the help of a vet. I've also rounded up what I found to be the best dog food for diabetic dogs so as to give you a great head start into this.
Later on, you'll also learn of the tests you can do to measure her glucose level and what to consider before placing your order for these diets.
Top 5 Best Dog Food For Dogs With Diabetes: Reviews
Below I take a detailed look at some of the best diets for diabetic dogs and also tell you where you can find them at a friendly price.
Nom Nom is changing the game when it comes to dog food. Made with real, human-grade ingredients that you can see and eat yourself, these recipes are made with your dog's nutritional needs in mind. They were even formulated by a leader in veterinary nutrition, Dr. Justin Shmalberg, so you know your dog is getting the right nutrients they need to live a happy and healthy life.
The Tasty Turkey Fare recipe is a great choice for diabetic pups because it is gluten-free, and all of its ingredients benefit your golden retriever:
Ground turkey – excellent source of protein
Brown rice – carb & mineral morsels to keep your dog's energy up
Carrots – packed with Vitamin A to keep eyes healthy
Spinach – full of dietary fiber, vitamins, folate, and managenese
Egg – exactly the protein, calcium, iron, and zinc dogs needs for muscle growth
Nom Nom Nutrient Blend & Fish Oil – expertly formulated nutrition blend and promotes a healthier skin and coat
Top on the ingredient list is ground turkey, a healthy source of animal protein. It's supplemented with egg for lean muscle growth. The addition of brown rice means your pup is sure to get a decent supply of energy. Veggies, like spinach and carrots, together with fish oil, round off the meal for great taste and digestibility.
Also, the recipe is rich in omega fatty acids, which promote healthier skin and coat.
Heartland Beef Mash is NomNom's first recipe; it remains a favorite for most pet parents. Other recipes that your golden retriever can enjoy from the brand include Chicken Cuisine, Porkalicious Potluck, and an option to create your own mix by choosing what ingredients you would like to work with.
I find it reassuring that the nutritional value in Nom Nom's recipes has been advised by nutritionists and vets, a fact that makes each one the best dog food for diabetic dogs.
To learn more about NomNomNow's recipes, go to their website and you can get 50% off your first order!.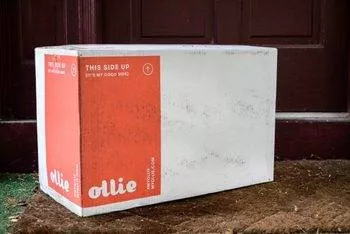 Besides being crafted by a team of nutritionists, Ollie Chicken Goodness dog foods are made from farm-fresh ingredients sourced from American and Australian farms.
What majorly enables them to deliver the best nutritional value to your pooch is the slow-cooking method that preserves the nutrients in the human grade ingredients. Your pooch no doubt deserves healthy food and the brand ensures this by creating clean recipes that do not contain artificial preservatives, flavors, and colors and by utilizing packaging that keeps your dog food fresh for longer.
Ollie's Chicken Goodness recipe is formulated with chicken, chicken gizzard, and chicken liver for an amazing taste. As sources of quality protein, the three also boost muscle growth and maintenance.
The addition of chia seeds, cod liver oil, and fish oil enrich the recipe with fatty acids, making it ideal for promoting a healthier coat and skin. Digestibility in your pooch's gut is enhanced by the inclusion of potatoes, which act as carbs together with veggies such as spinach.
Vitamins and minerals are beneficial to your pooch's immune system and can be found in the blueberries, basil and rosemary contained in this formulation.
Ollie's has a variety of other tasty dog food recipes that your pooch is bound to love. They include the Healthy Turkey Feast, Hearty Beef Eats, and Tasty Lamb Fare. All of these recipes can serve as non-prescription diabetic dog foods because they are healthy for pups with diabetes and those without as well.
To get your dog these wonderful recipes, visit myollie.com to place your orders.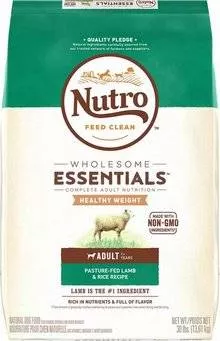 If your pooch is accustomed to dry dog food, then it is very likely that she might appreciate the wholesome taste of Nutro's Adult Lamb and Rice recipe.
In the lamb and rice formulation, the first ingredient is pasture fed lamb which sees to it that your little friend develops lean muscle.
For plenty of energy to keep your dog active, the recipe uses rice as carbs which is also easily digestible, thanks to plenty of dietary fiber. The best part is that this recipe is low-glycemic dog food, making it a viable option for your diabetic pup.
Minerals and vitamins are essential for the sake of a healthier immune system in your golden retriever and in this recipe, that aspect has been addressed through the presence of an antioxidant blend that is rich in vitamin E.
Also, the fact that this recipe does not contain any artificial preservative, color or flavor means the possibility of allergy reactions occurring to your canine buddy is significantly diminished.
Nutro Wholesome Essentials Adult Dry Dog Food – Lamb & Rice formula can be purchased from well-known online pet stores like chewy.com.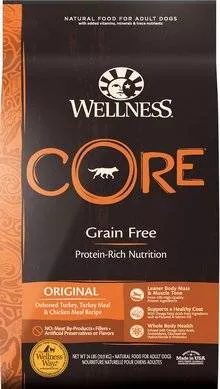 Part of what makes Wellness Core diets special is their approach to making dog diets rich in meat content. Not so many foods can get a dog excited as meaty ones. And so, by ensuring that the meat content in their formulations stays on the 80% mark, Wellness Core recipes have grown to be a favorite among many dogs.
For this Wellness Core recipe, expect turkey and chicken. In addition to making this recipe tasteful, both are excellent sources of the quality animal protein your pup needs for healthy muscle development.
The availability of low-carb content makes this recipe an ideal choice for dogs with diabetes because it's able to moderate their glycemic response. Also, it's highly digestible, a feature that enables it to promote better gut health and ensure quality fecal matter.
A strong pairing of salmon, salmon oil, and flax form a rich omega profile that among other things provides a smooth coat and healthier skin. The three ingredients are also rich in glucosamine and chondroitin, both of which are essential for strong bones and joints.
Because the recipe is grain-free, you do not need to worry about the possibility of complications such as constipation, flatulence, or allergies. Although not every dog suffers from grain-related sensitivities, it helps to have a simpler diet for a diabetic dog, preferably one that is less likely to cause additional complications, considering the vulnerability to blood sugar spikes.
If you'd love to get your pup this recipe, look no further than chewy.com as they have the best prices.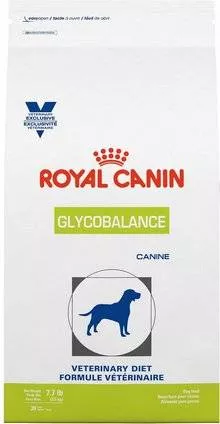 Royal Canine Veterinary Diet Glycobalance Dry Dog Food has become one of the go-to diets for diabetic canines, primarily because the recipe is rich in nutritional elements your diabetic pup needs to be healthy and happy.
High blood sugar levels is what majorly causes problems in diabetic dogs. But that shouldn't worry you because this recipe is formulated to make sure that the blood glucose of your pooch remains at manageable levels. It achieves that by utilizing low starch together with highly soluble and insoluble fibers which work in tandem in minimizing blood glucose levels.
The use of high-quality animal protein as the first ingredient enables the recipe to promote lean muscle growth. Also, the use of tocopherols as a preservative helps to support a stronger immune system.
Royal Canine Veterinary Diet Glycobalance Dry Dog Food is available in recognized online pet stores such as chewy.com. Please note that you will need authorization from your vet before ordering this diet. Once you provide that, the Chewy staff will follow up with your vet to make sure this recipe is suited to your pooch's condition.
Testing Your Dog's Glucose Levels
If you know what to do and the method to use, testing your pooch for diabetes is pretty simple. This can be done at the request of your vet or out of your own volition to know the glucose state in your mutt's blood.
But in case you suspect that your pup could be suffering from diabetes or other illnesses, it would be better if you visited your vet right away. It's a sure way to confirm the presence or absence of diabetes.
There are numerous benefits to knowing the diabetic status of your pooch as this can help mitigate diabetic symptoms caused by fluctuation of glucose levels in your pooch's blood. One way of mitigation is through quality, low-glycemic diets such as the ones reviewed above.
Meanwhile, there are several ways to test your little friend for diabetes. You can do some tests on your own; others will require the help of a vet.
Do It Yourself (DIY) Glucose Test
Whether your dog is diabetic or not, you will not want to ignore her glucose level because it speaks a lot to her state of health. Glucose tests can help you figure out the glucose level in your pup.
One of the most accurate ways to do this is by sampling her blood. This can be done with the help of a blood glucose meter. AlphaTRAK 2 Blood Glucose Monitoring System is one of the best glucose testing kits available today. You can get it for an affordable price from chewy.com.
Unlike the old testing strips, this new glucose meter boasts of shorter waiting times. It has a huge LCD display where you can view the easy-to-understand results of your tests. Also, it is portable and easy to operate.
Getting Blood Samples
As mentioned earlier, you are going to require a blood sample, and it needs to come from your pup's ear flap. This is usually the challenging part. A good number of pet parents are never sure how to draw blood samples from their dogs.
First, you'll have to calm your pet, warm her ear briefly to boost blood flow, then identify a clean part of it where you'll draw the blood from. Once that is done, insert the glucose test strip into the monitoring device and wait for the results.
If you still need further help on how to do this, watch the video below by the American Animal Hospital Association. You will learn how to prick the vein in her ear and even better, test the blood with the Alpha Track 2 device:
DIY tests aside, you could visit your vet and have them do either of the following tests:
CBC – Complete Blood Count
A CBC test has the ability to show whether the red blood cells, white blood cells, and platelets are in the normal range. Conditions such as dehydration can cause changes in the cell values. Diabetic dogs normally lose lots of water because they release plenty of diluted urine.
CBC tests can detect dehydration by looking at the proportion of your golden retriever's blood volume occupied by the red blood cells as well as changes in total red blood cell count.
Infections, such as those that affect the urinary system, are common in diabetic dogs and can be detected by looking at the value of white blood cells.
Urinalysis
Urinalysis is another easy-to-read test. The benchmark is the fact that if your dog is healthy, there will not be sugar in the urine.
Urine tests for the diagnosis of canine diabetes will reveal hyperglycemia (persistent increase in blood sugar levels) in the urine in addition to the presence of glucose.
As to how long your dog has had diabetes, your vet may opt to evaluate your buddy's ketones (a by-product of fat metabolism).
The deficiency of insulin in a diabetic dog is the reason why your pooch may not be able to efficiently use carbs as an energy source and that explains why low-glycemic carbs and diets are beneficial to a diabetic pooch.
If you haven't done this sort of testing before, it's best to work with your vet to ensure you get the correct reading.
Why Do Multiple Tests?
Now, if you are wondering why several tests are required for detecting diabetes, the simple answer is because these tests provide valuable additional information on the disease.
For instance, a blood glucose test, as well as a test of urine glucose or sugar, are essential in diagnosing diabetes because they not only identify the presence of the disease but also inform of its severity and detect any complications that might arise from it.
What To Look For Before Buying Diabetic Dog Foods
In addition to canine diabetic treatment regimens prescribed by your vet, he/she will also bring to your attention the importance of diet in keeping your pooch healthy and happy despite the condition.
When considering the best dog food for your diabetic buddy there are several things you should take into consideration.
As a general rule of thumb, pick a food that has a low-glycemic index. Low-GI diets help to discourage the blood sugar in your pooch from spiking because they are usually slowly digested and absorbed.
Foods with high fiber are also ideal for this condition. This is because of their ability to slow down the rate at which glucose is released into the bloodstream. Besides, a diet with high fiber makes your pooch feel fuller for longer.
Another thing to consider is fat content. Diets with less than 20% fat are a preferable option. In fact, the lower, the better because too much fat can lead to complications such as hyperglycemia.
Other considerations include:
Avoid foods whose first/main ingredient is carbs. This should be further down the list.
Ensure the complex carbohydrates are healthy.
Ensure the brand has stringent safety standards.
Steer clear of foods whose ingredients are questionable, such as the use of unidentified byproducts, meats, and meals.
Avoid food with artificial flavors, colors, and preservatives.
Final Thoughts
I know you love your canine buddy a lot and would love to take good care of her all the time. Well, this is one of the many reasons why you should consider regularly testing your little furry friend for diabetes.
My hope and wish is that your golden retriever turns out 100% healthy. But if she doesn't, don't give up on her just yet. Instead, see yourself as lucky because now you are in a position to manage the condition far much better and with ease. Eventually, you'll be able to enjoy the company of your furry buddy for much longer.
With the help of your vet, combined with low-glycemic diets, like what I've discussed in the diabetic dog food list above, diabetes should not scare you nor your pooch. Provided she's fed the right diet and monitored closely, your golden retriever will lead a normal, healthy, comfortable, and active life.